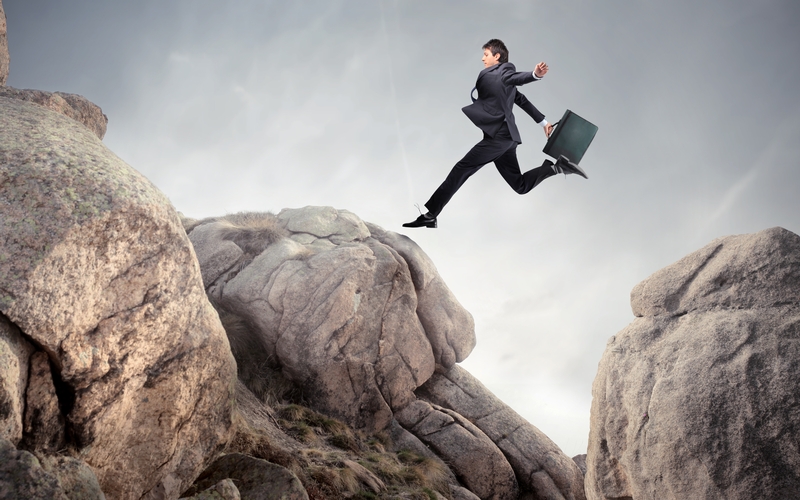 21 Jul

7 Reasons to Make a Lateral Career Move

There are those rare occasions where one must take one step back to ultimately move two steps forward.  I would suggest avoiding that scenario if at all possible.  Progress is key in the development of one's career, but I will say, when it comes to your career as a civil engineer, from time-to-time it is okay to shuffle to the side first, in order to make clear the lane ahead.

Below is a list of seven scenarios where you may want to make a lateral move, or shuffle to the side, in order to open up the doors ahead of you.

A.  Too many people at your level.  If you are working for a firm that is top / middle / or bottom heavy, and you make up part of that weight, it may be time to shuffle.  Imagine you just became a Project Manager with your firm, but in doing so you realize that there are 5-10 other Project Managers just like you all of whom are next in line for a Department Manager role.  I'm all about competition, trust me, but if an opportunity presents itself with another firm where you can do the same thing but where you are not banging elbows with half a dozen other clones of yourself, you may want to consider it.

B.  The age factor.  If your boss is the same age, or even a few years older than yourself, and the same can be said of his or her supervisor, it may be time to shuffle.  If this is the case you will likely realize that unless either of them move on within, or exit the company themselves, you will be treading water for quite a while.  Treading water can become very tiresome very quickly; a quick shuffle to the side will allow you to conserve, and ultimately exert your energy in a manner that will lead to better results.

C.  Boredom.  If you find that you are twiddling your thumbs every day working for the same clients on the same projects and going to work becomes a drag, it may be time to shuffle to the side.  Working for a new firm, with different clients, different people, a different culture, and exposing yourself to different ideas may re-invigorate yourself, catapulting you to new levels within your civil engineering career.

D.  Ownership potential.  If you feel as though you work your ass off each and every day, "leaving everything on the court," but there is no opportunity for you to have any "skin in the game," it may be time to shuffle.  For some people the idea of ownership or partnership does not appeal to them, and that is okay, as many civil engineers do indeed live out amazingly successful careers without an ounce of ownership.  But if you feel that your contributions can directly impact the growth of an organization, AND you would like a piece of the pie, then line yourself up with a firm that allows for that goal to be met.

E.  Commute.  When I talk to civil engineers working in areas like Southern California, North Jersey, Atlanta, Dallas, Houston, and DC, many of them succumb to the fact that a 45-60+ minute commute is just the way it is.  But if you find that just an extra hour a day would make a sizable impact in your life, allowing for time to actually exercise, volunteer, enjoy a hobby, or just spend time with your family, it may be time to shuffle.  I would agree that those types of commute in general are a "way of life," but many companies are beginning to understand that the most productive employees are those who are able to enjoy activities outside of work, so they are opening offices in some of the outlying areas of these major cities.  Imagine if you could have an extra hour each day in your life…would that be worth making a lateral move initially?

F.  Cost of living.  Retirement, college funds, weddings, active lifestyles, life experiences, raising children…all areas of life that require a good chunk of change.  If you are frustrated that you are not able to contribute financially as much as you would like to these areas, and you live in a high cost of living market, it may be time to shuffle.  We recently placed a civil engineer who contacted us, and his motivation to make a change revolved primarily around the cost of living and his inability to live the lifestyle he and his family so desired. This gentleman and his family were just getting by living in San Diego, but by allowing us to uncover an opportunity for him in Charlotte, NC, he has now positioned his family in a position where they are much more likely to fulfill their financial and lifestyle goals.  Of course they lose the regular dose of warm sunny weather and easy access to the ocean, but for them, what they have gained outweighs that.

G.  Pigeon Holed.  I hear this term most often when I speak with civil engineers specializing in water resources / hydrology & hydraulics, and usually it is with those who have less than 5 years of experience.  Often times these "specialists" work for good firms and are surrounded by good people, but their fear is that if they continue down the specialist path they will limit their exposure to other elements of the civil engineering profession that interest them.  If you are the "go-to" guy for H&H work in your firm's transportation group, but you would like to broaden your horizons and be exposed to all elements of large scale highway / roadway design, and not just drainage and storm water management, it may be time to shuffle.  If you are the water resources expert in your firm's land development group, but would love to one day manage an entire civil engineering process for a Master Planned Community, it may be time to shuffle.  If you really enjoy the company and the people you work with but they are not providing to you the opportunity to expand your role, as difficult as it may be to leave, you've got to be able to pull the trigger.  Failing to shuffle in this instance while you still have the chance will have long term career implications when it comes to your level of happiness and enjoyment within your profession.

Please feel free to comment below and let our readers know the positive impact a side shuffle, or lateral career move made in your life!