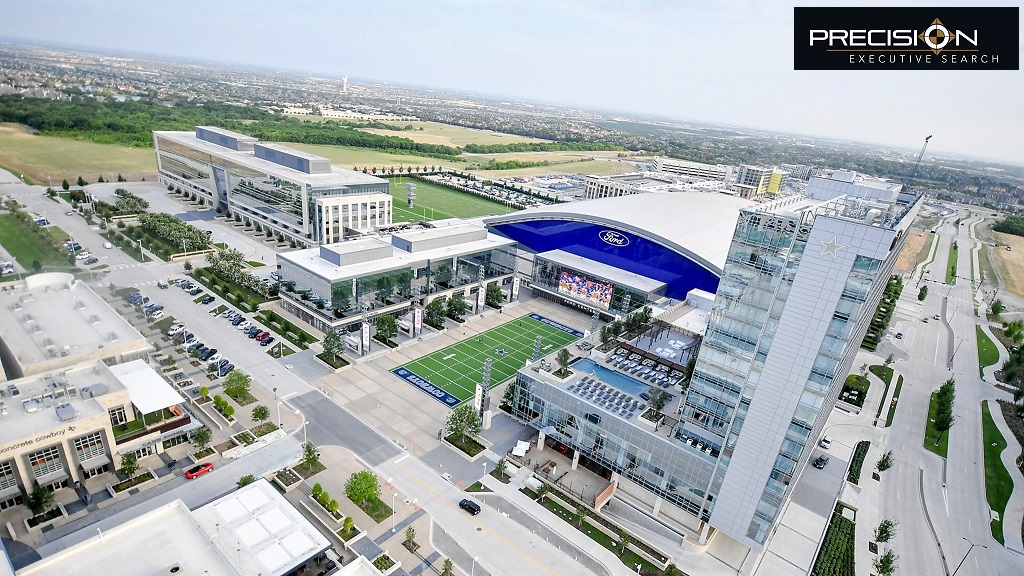 23 Sep

Drone Tour – The Star – Dallas Cowboys Training Facility

This three minute video is a drone tour of the amazing Dallas Cowboys facility in #FriscoTx.

The 91 acre campus houses not only the full Dallas Cowboy training facility, but also an indoor stadium that hosts high school football games, a boutique shopping center, and a luxury hotel.
This pains me as I bleed green, I'm a die hard 🦅Philadelphia Eagles🦅 fan, and I've been a season ticket holder for nearly 10 years. Despite my strong dislike for the Cowboys😜😉😜 , I've gotta give props where props are due.
👉 1st of all, props to the #drone pilot
👉 Props to all the #civilengineering, #structuralengineering, #mepengineering, #architecture, #landscapearchitecture, #landsurveying, #interiordesign and #construction professionals who took Jerry Jones' vision and turned it into a reality.
👉 Take note of the landscaping, the architecture, the open space, the lighting, the materials used, the interior design, etc.
The creative minds that are able to plan, design, and build facilities like this across the globe boggle my mind each and every day.
So a big 🥂🥂🥂CHEERS🥂🥂🥂 to the super smart and creative minds behind work like this.