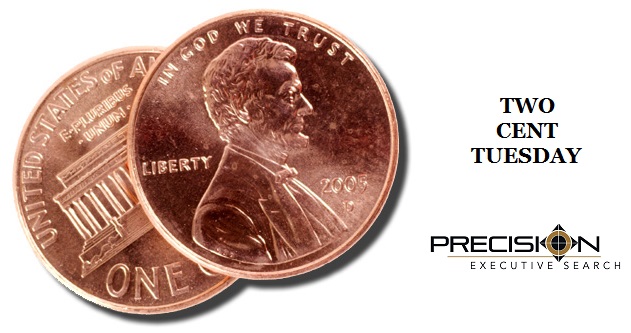 04 Sep

Two Cent Tuesday: Candidate Ghosting

Over the past few months, I have read a number of articles and listened to a couple of podcasts discussing the recent trend of ghosting, both by candidates AND employers. Truth be told, I have experienced this myself a couple of times over the past couple of years, and it is extremely frustrating.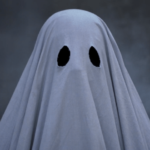 If you are not familiar with the concept, it is when an employer OR candidate, while engaged in the recruiting process, vanishes into thin air. It is like they fall off the face of the earth. Voicemails, emails, texts, LinkedIn messages ALL go unanswered.
My experience with candidate ghosting comes from the angle of candidates promising resumes then never sending them, then never giving me the courtesy to let me know they have changed their mind.  Often times I have read, candidate ghosting experiences occur after which an offer has been extended, which I imagine would drive any employer or recruiter absolutely crazy.
My message this week is for all candidates who believe ghosting is okay.
It's not okay.
Ever.
Let me paint a picture.
Imagine ordering a bunch of Christmas gifts from Amazon that had a guaranteed delivery by December 23rd. You are all excited because you got all your Christmas shopping done and you didn't even have to leave the house. You checked everyone off your list and were looking forward to wrapping presents in front of the fireplace with a nice hot chocolate and a splash of Rumple Minze while the Perry Como Christmas Album plays through your Alexa in the background. The 23rd arrives, no delivery. You email Amazon, no response. You try to open a chat box with Amazon customer service, but no one answers. You call customer service and are put on hold for 60 minutes and end up hanging up because no one picked up the line. You try again and again on Christmas Eve day and get the same response. No one ever gets back to you. Ever.
You are now SOL.
How do you feel?
My guess is that you are so pissed and disappointed that you never use Amazon again and take your business elsewhere.
Do you see the parallel here to ghosting?
If you change your mind regarding sending out your resume; if you decide that you are going to bail on an interview and just stay put; if you are going to turn down an offer or accept a counteroffer…whatever the case may be…don't go so low as to all of the sudden disappear.
No one likes to deliver bad news.
No one likes to let another person down.
No one likes to go back on their word.
I get it.
But you are much better off addressing the issue head-on than ducking down a rabbit hole.
You are MUCH better off communicating to the employer or recruiter directly your intent to turn down an interview or offer or go back on your word of even sending your resume, than avoiding the uncomfortable or awkward conversation that you owe to the other side. It's just good business and a professional courtesy.
Avoidance shows weakness, and a recruiter or company will note this in your permanent record within their ATS. Maybe there is a time in the future where it is no longer a candidate driven market and you are laid off, underemployed, or furloughed. You become aware of an opening at a firm you ghosted years prior, but you are now shot down. You may look good great on paper, but the fact that you took the path of least resistance years earlier by not providing the professional courtesy of communicating with that employer at a time when they were relying on you to hold up your end of the bargain will put you at the back of the line, at best…
…next to Amazon.
Your choice.