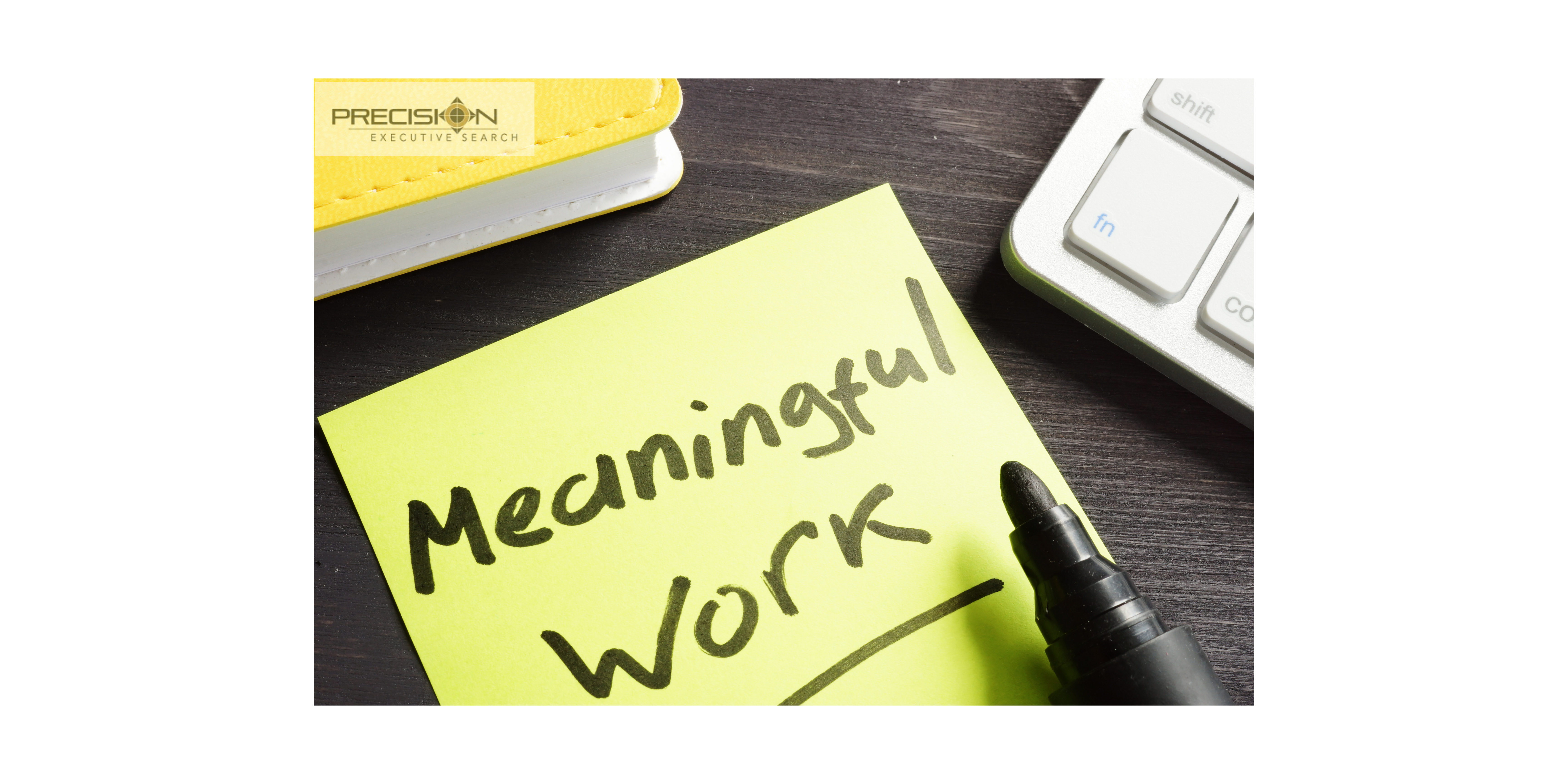 14 Mar

THE VALUE OF MEANINGFUL WORK: CIVIL ENGINEERING & TALENT ACQUISITION PROFESSIONALS

I recently saw a news report about the labor shortage, and apparently there is no help on the way. Here is what is going on:

📌 Folks are retiring in droves

📌 There are not enough Millennials and GenXr's to replace the Boomers

📌 Huge decrease in the number of child births over the past 18 months

📌Millennials are set to receive inheritances ($68 Trillion by 2030) that will allow them more financial freedom which will put the emphasis on meaningful work rather than working for merely the almighty dollar.

📌Also 2.4M women left the workforce from 2/2020-2/2021.

That said, I wanted to have a quick discussion in relation to the 4th point above and the topic of meaningful work.

As a search consultant, I am passionate about what I do and find great meaning behind my work. For clients I am able to help them achieve their strategic goals and help alleviate some of the things that keep them up at night. For candidates I am able to provide career opportunities that they may not otherwise know about that brings them the job and career satisfaction they yearn for.

I view a Civil Engineer's work as immensely meaningful, but I would love to hear from actual civil engineers in my network as to how you see the value and meaning behind your work?

So to all the Civil Engineering and Talent Acquisition professionals in my network:

💡👉🏻WHAT IS IT ABOUT YOUR WORK THAT IS MEANINFUL TO YOU?👈🏻💡
Please share your thoughts in the comment section below!