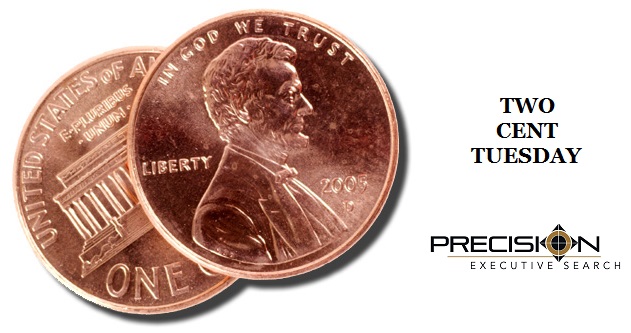 06 Mar

Two Cent Tuesday: Stop Hiding From The Truth

"Three things cannot long be hidden; the sun, the moon, and the truth." ~ Buddha

Last year we had a civil engineer come to us as he was actively exploring new opportunities. We had him interview with three clients, and it was apparent that all three firms were getting ready to make an offer, contingent upon references and maybe one final interview.

He was a PE with 15 years of experience, a great attitude, a good looking resume with solid experience. He indicated he was gainfully employed, had really good communication skills, he was always responsive, his compensation was on par, he was looking to relocate and relocation was easy as it was just him and his cat.

In the end, some things just did not add up, and none of the great traits I mentioned above mattered, as above all else he was a bullshit artist.
After I called him to the carpet, he magically disappeared into thin air.

I could have brushed what I found out under the rug and placed him, but I choose to do my clients right.

Just last week I spoke to a candidate who recently lost his job, he had been fired. With his background and experience, and in the thriving and robust civil engineering market that we are in, I went into the conversation with eyes wide open. After fully going over his background and experience with him, I had to address the elephant in the room, and it was almost as though he was not expecting my line of questioning. Really?

I attempted to dig into the circumstances which led to his termination.
He danced.
He squirmed.
He beat around the bush.
And I ran in the other direction.

Shit happens, I get it. But your only option is the truth.

Taking the high road during the interview process is the ONLY option.

Did you fail to pass the PE Exam?
Don't make excuses.
Re-evaluate the situation.
What could you have done better to prepare?
Are you going to be bogged down by the fact that you fell 2 points short and wallow in misery? Or are you going to apply to take the exam the very next time and study your ass off to make sure you pass with flying colors?

Were you fired?
I get it, sometimes it's an ethical issue, or sometimes it's a situation where you just don't see eye-to-eye with your boss.
But be honest with yourself.
Look yourself in the mirror; were you to blame?
If so, use it as a teaching moment, take the necessary steps to make a positive change, and don't be afraid to share that with your potential new employer.

Did you toe the line of professional ethics and get caught?
I was recently contacted by a PE who had his own civil engineering practice, and I emphasize the word "had," as he toed that line.
He got caught.
He is suffering the consequences.
But he was upfront and honest about that with me.
He realized that he made a mistake and he was willing to start from scratch.
He was just looking for someone to give him that second chance.
I did not represent him, but there is undoubtedly someone out there who will give him a second chance because he made himself vulnerable and addressed his circumstances from the get-go.

I don't know about you, but if someone shoots straight with me right out of the gate, and if they have a plan of action to overcome their faults, or errors in judgment, etc, I am inclined to give them a second chance.

If you are wishy-washy, deflect blame, are unaccountable, or skirt around an issue that is a clear elephant in the room, well…you're out.
And if you somehow manage to convince someone of anything but the truth, it will undoubtedly catch up with you and drag you down.  It always does.

That's my two cents…please comment and share yours!