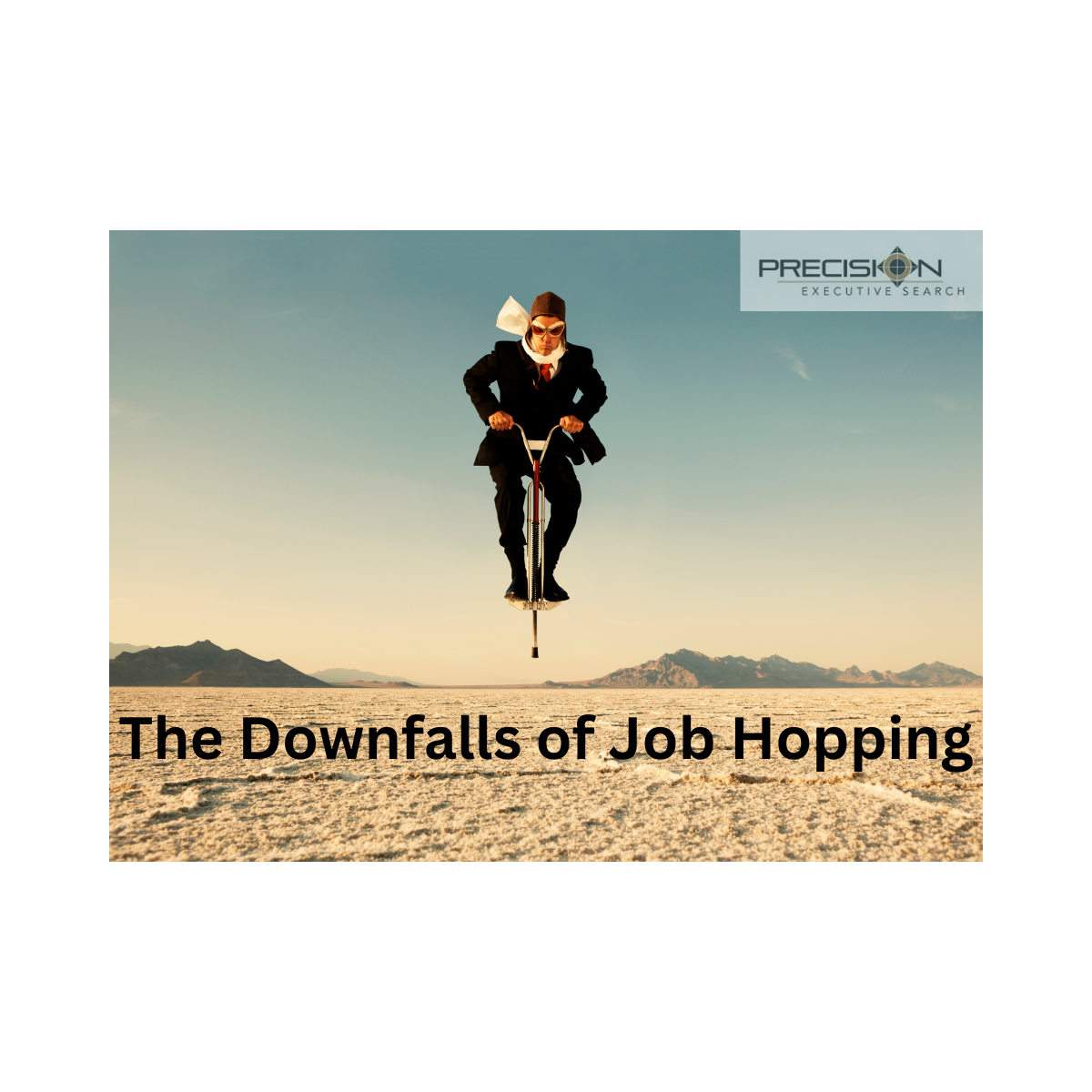 12 Jan

6 Reasons Why Job Hopping Can Be Detrimental To Your Career

I've been reading a lot about the increase in the number of "job hoppers," which is defined as frequently changing jobs, often in a short period of time.

As a recruiter focused on the #civilengineering profession, I avoid "job hoppers" altogether as our clients are looking for folks they know they can invest in and have grow with the company over a long(er) period of time.

Analysis shows the salary increases are more favorable for those who switch jobs vs. those who stay. But those 10%-15% increases, at least as a #civilengineer, will plateau pretty quickly.

I'm a big believer in professionals making multiple, strategic moves over the course of their careers, think every 5-10 years, for multiple reasons which I have eluded to in previous postings.

There are several potential downsides to job hopping. Some of the potential drawbacks include:

📌Loss of momentum: Each time you switch jobs, you may have to spend time learning a new company's culture and systems, which can be time-consuming and disrupt your momentum in your career.

📌Loss of institutional knowledge: When you switch jobs frequently, you may not have the opportunity to gain in-depth knowledge about a particular company or industry, which can limit your advancement potential.

📌Negative perception: Some employers may view job hopping as a sign of a lack of commitment or stability, which could make it more difficult for you to find your next job. Not to mention that your clients may see your frequent moves as a red flag hindering the ability to win future work.

📌Gap in employment: If you switch jobs frequently, you may have gaps in your employment history that could raise red flags for potential employers.

📌Loss of benefits: If you switch jobs frequently, you may not be with a company long enough to be eligible for certain benefits, such as retirement plans or health insurance.

📌Loss of networking opportunities: Each time you switch jobs, you may have to leave behind any professional connections you have made at your previous job, which could limit your networking opportunities.

🤔What are your thoughts, as a candidate OR hiring manager, on the concept of #jobhopping ?