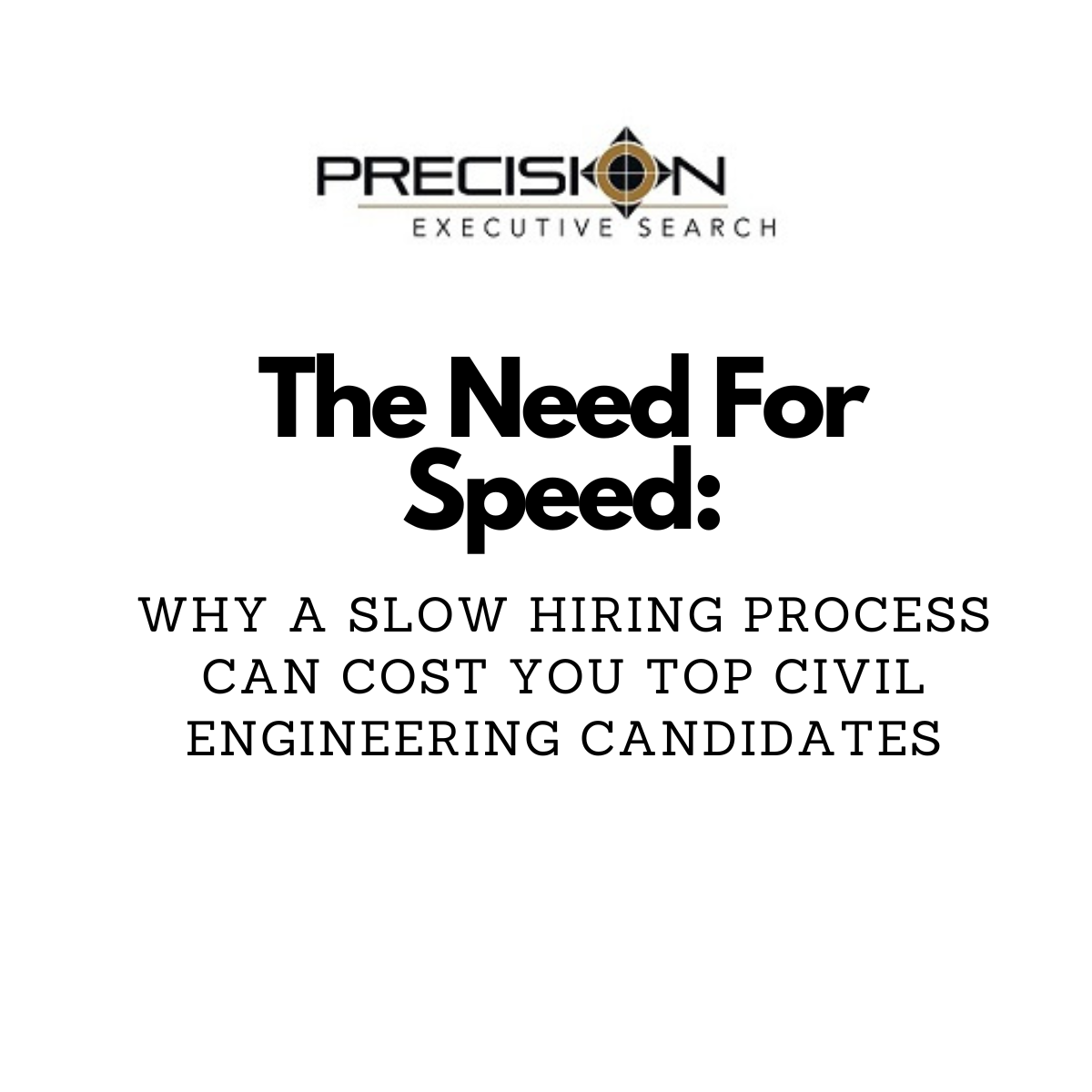 09 Mar

The Need For Speed: Why A Slow Hiring Process Can Cost You Top Civil Engineering Candidates

Are you responsible for hiring within your #civilengineering firm?

If you want to secure top talent in civil engineering marketplace, then it's crucial to maintain momentum in the interview process.

👉🏼Delaying interviews or feedback, or taking too long to extend an offer can cause candidates to lose interest and move on to other opportunities.

👉🏼Candidates who are highly sought after are likely to have multiple job offers on the table, so acting quickly is essential to ensure that you don't miss out on the perfect candidate.

👉🏼The interview process is a two-way street. Candidates are evaluating your company just as much as you are evaluating them. If you take too long to move forward, candidates may interpret this as a lack of interest or organizational dysfunction, which could negatively impact your employer brand.

👉🏼To avoid losing top talent, be sure to communicate with candidates regularly and provide timely feedback. Make sure your interview process is streamlined and efficient, so candidates don't have to wait weeks between rounds of interviews…or dare I say MONTHS!

At the end of the day, it's all about momentum. Keep the process moving, and you'll be well-positioned to attract and retain the best talent in civil engineering.