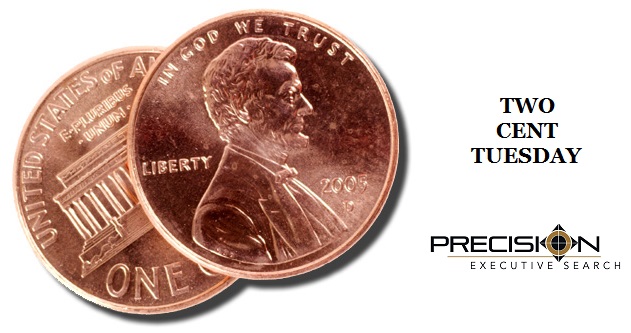 17 Apr

Two Cent Tuesday – Too Many Cooks in the Kitchen

Are you currently in, or have you ever been in a job where there are too many cooks in the kitchen?

Let's say you are a Sr. Project Manager or Director, but there are also 6 other Sr. Project Managers or Directors who are your equivalents, all of whom are vying for a coveted shareholder position within the civil engineering firm you work for.

Or maybe you are a project engineer who honestly feels like you are ready to step into a project manager role, but the chain of command above you is solidly set in stone, and on top of that, there are four other project engineers who share the same vision as you.

The way I see you, in order to take your career to the next level, you have three options:

Option #1: Patience

Take the time to make sure you understand EXACTLY what the responsibilities and expectations are at that next level. What you think those responsibilities are versus what those responsibilities ACTUALLY are may be two different things.

For instance, you may witness that the Project Managers at your firm are managing clients, developing junior engineers, scheduling, and budgeting. You think to yourself,
'No problem, I'm a likable gal, I'm a talented engineer, I am a masterful scheduler and I know how to run a financially tight ship.'
But MAYBE the Project Managers at your firm are seller/doers responsible for generating annual revenues of $2M their first year. Then $3.5M their second year.  Were you aware of that? And if that's the case, you need to approach company leadership and ask to be provided training or mentoring in order to reach those goals.
Also, if you truly trust your manager and have regular conversations with him or her about your professional progress, and you truly believe they are looking out for your best interest, then have some patience, your time will come.
Option #2: Aggressive Patience (aka, Make.Shit.Happen.)
Though listed as option number two here, this should undoubtedly be your first option! Why? Because I believe a higher percentage of your peers will be merely patient, ultimately shifting into the career deathtrap of being "comfortable." And if this is the case, it is your aggressive patience that will move you to the front of the pack. So how do you practice aggressive patience?
You work. Hard.
You begin to seek some discomfort in your career.
For those at the project engineer level aspiring to become a project manager, you make sure you have mastered the art of engineering. By doing so, you will be much more trusted and respected by your superiors and company clients, and you will bring value to your firm with your ability to train those with less experience.
After gaining knowledge as to the requirements and expectations of the next role you aspire to, you begin feeding YOURSELF with information and applicable experience.
How?
Ask your boss or someone in that role if you can tag along in client and/or public meetings.
Learn how he uncovers leads for new business and new client generation, and what approach has worked for him in developing new clients.  Ask and learn from as many people as you can and then develop your own style. Then start practicing all you have learned during those opportunities outside of billable hours!
Network.
Engage.
Practice public speaking by either joining a local Toastmasters Club or start a monthly "lunch-and-learn" in your office where you present to a small group of engineers on a relevant topic.
Do some research prior to client meetings or outside events so you know who may be there and use that research to your advantage.  I remember one candidate I had literally taken note of his client's wife's favorite style of shoes.  Creepy? Maybe.  But it was part of his larger approach that ultimately paid off in winning an enormous project.
Read books or listen to podcasts about leadership, success, goal setting, etc. (Garbage In, Garbage out).
Start writing down the all the ways you bring value to your employer, and rather than waiting for your manager to come to you, go to her with your goals and work with her in mapping out the road to achievement.  And then set up regular accountability meetings with your manager.
Option #3:  Bounce
You like the company. You like the people. You like the projects. You like the benefits. The pay is decent. Your commute is bearable.
But you've been aggressively patient. You truly believe, and have viable evidence that you bring value to the company. But the fact remains, there are still too many cooks in the kitchen and the Executive Chef just does not have the ability effectively manage growth.
Time to search for greener pastures. They are out there. They are not always advertised, but they are out there. One man's trash is another man's treasure. Not that you are trash, but you know what I'm saying. It's true, I see it dozens of times every year. I am able to present opportunities to talented civil engineers across the country that they may not otherwise be privy to, and we regularly put cooks in more successful kitchens.  We have made Kitchen Porters Line Chefs, Line Chefs Sous Chefs, and Sous Chefs Executive Chefs.
Much more can be written on this very topic, but I try and keep it short and sweet.
Too many chefs in your kitchen? Which option will you choose?
This is my two cents, please share yours!